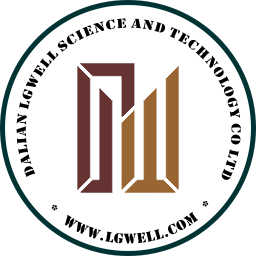 大连瑞丰泽科技有限公司
DALIAN LGWELL SCIENCE AND TECHNOLOGY CO., LTD.
大连瑞丰泽科技有限公司是一个年轻且富有创新精神的科技公司。我们本着客户的需求是我们发展的动力,坚持以客户为中心,快速响应客户需求,持续为客户创造长期价值进而成就客户。
Dalian LGWell Science and Technology co., ltd. is a young and innovative technology companies. We are in line with customer demand is the driving force of our development, adhere to the customer as the center, rapid response to customer needs, and continued to create long-term value for customers to achieve customer satisfaction.
我们围绕客户的需求持续创新,与合作伙伴开放合作,通过艰苦奋斗赢得客户的尊重与信赖。我们倡导互相理解,珍视多元性,实现多元共赢。
We continue to innovate around the needs of customers, and open cooperation with partners, through hard work to win the respect and trust of customers. We advocate mutual understanding, value diversity, to achieve diversity and win-win.
为客户提供有效服务,是我们工作的方向和价值评价的标尺。为客户服务是我们存在的唯一理由。内心坦荡诚恳,言出必行,信守承诺。诚信是我们最重要的无形资产,我们坚持以诚信赢得客户。成就客户就是成就我们自己。
To provide effective services for customers, is the direction of our work and the value of the evaluation of the scale. For customer service is the only reason for our existence. The heart is magnanimous and sincere, so, keep the promise. Integrity is our most important intangible assets, we insist on good faith to win customers. Achievement customers is the achievement of our own..
公司与多所高校紧密合作,依靠高校实验室雄厚的技术力量,利用红外热波特性,联合研发了多款先进的无损检测系统。公司采用科学的管理体制,完善的售后服务,优异的性价比,以追求客户的最大满意度为己任。Company and University closely rely on the Institute of Technology College of mechanical and electrical engineering, advanced laser and diffusion wave technology laboratory, strong technical force, using infrared thermal wave characteristics, joint research and development of a variety of advanced nondestructive testing system. Companies adopt scientific management system, perfect after-sales service, excellent cost-effective, in order to pursue the greatest satisfaction of customers.